One of the top sports brands in the world, PUMA is known for designing products for world-class athletes and sports teams, whether they compete in basketball, football, golf, jogging and training, or racing. Herzogenaurach, Germany, is home to PUMA's headquarters, and more than 14,000 people work there from more than 120 different nations. They also have a wide selection of run shoes.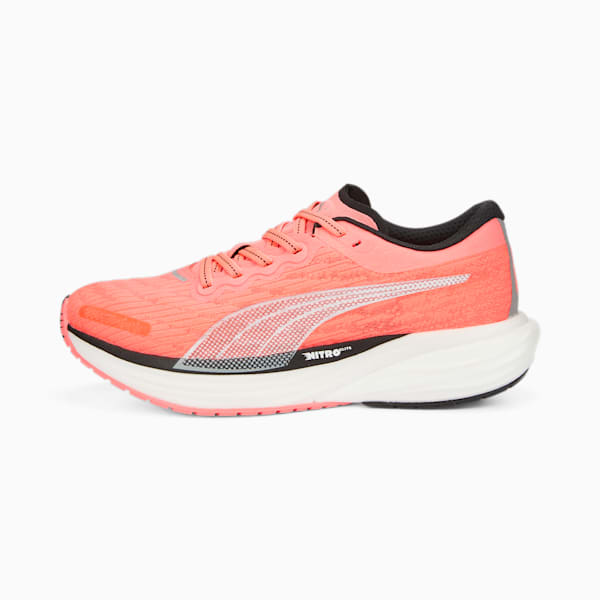 From Humble Beginnings to International Breakthrough
Rudolf and Adolf Dassler established the business "Dassler Brothers Shoe Factory" at their German home in 1919, beginning PUMA's lengthy tradition of producing high-quality sporting goods. Several sportsmen, notably the well-known Jesse Owens, won gold medals while competing with Dassler spikes during the first few years of the company's existence.
PUMA Sports Apparel and Equipment
From team sports, like football and rugby, to individual sports, PUMA supplies athletes with the best equipment on the fields, tracks and courses. Off the field, PUMA's belief that sports is a lifestyle is seen in their stylish sports apparel designs that can be worn anywhere, anytime.
Using Sports to Promote Sustainability
Similar to how they see athletics, PUMA sees sustainability as a process of identifying and strengthening areas of weakness in order to achieve shared objectives. By improving on social and environmental issues where they have the largest influence, such as Plastic & Oceans, Circularity, Biodiversity, and others, PUMA aims to bring about change via fashion and sportswear.
PUMA: Culture of Firsts
PUMA understands the importance of creation to level up on sport performance and to keep moving forward, grounded by science. At PUMA Innovation there are five ethos that drive innovation: be a pain, be connected, be brave, be open, be ready. To create a final product, designers talk to athletes, look beyond their scope and adopt a human-centered focus in their designs.
PUMA Against Social Injustices
Living without discrimination should not be open to debate. That's why PUMA is working with nonprofits organisations like The Trevor Project and BAGLY to accelerate equal rights, personal autonomy, and freedom of expression for LGBTQ+ communities. PUMA do not tolerate racism, bigotry, or police brutality.